Regular price
Sale price
$47.29 USD
Unit price
per
Sale
Sold out
Shipping and handling:

Item location:Houston, Texas, United States

Ships to:Worldwide

Excludes:Barbados, French Guiana, French Polynesia, Guadeloupe, Libya, Martinique, New Caledonia, Reunion, Russian Federation, Ukraine, Venezuela

Will usually ship within 1 business day of receiving cleared payment.
Return policy:

This item can be returned in its original condition for a full refund or replacement within 30 days of receipt.
Share
View full details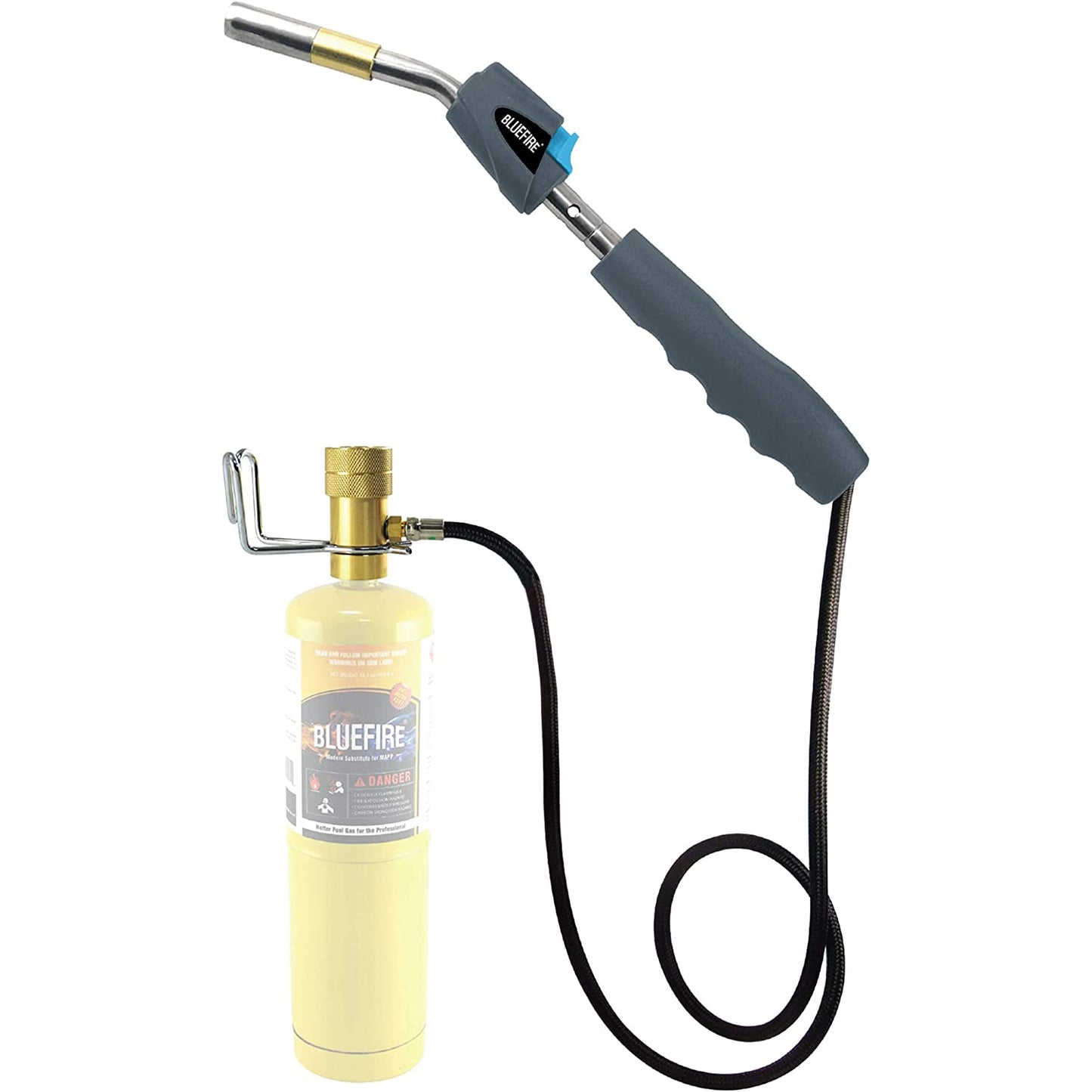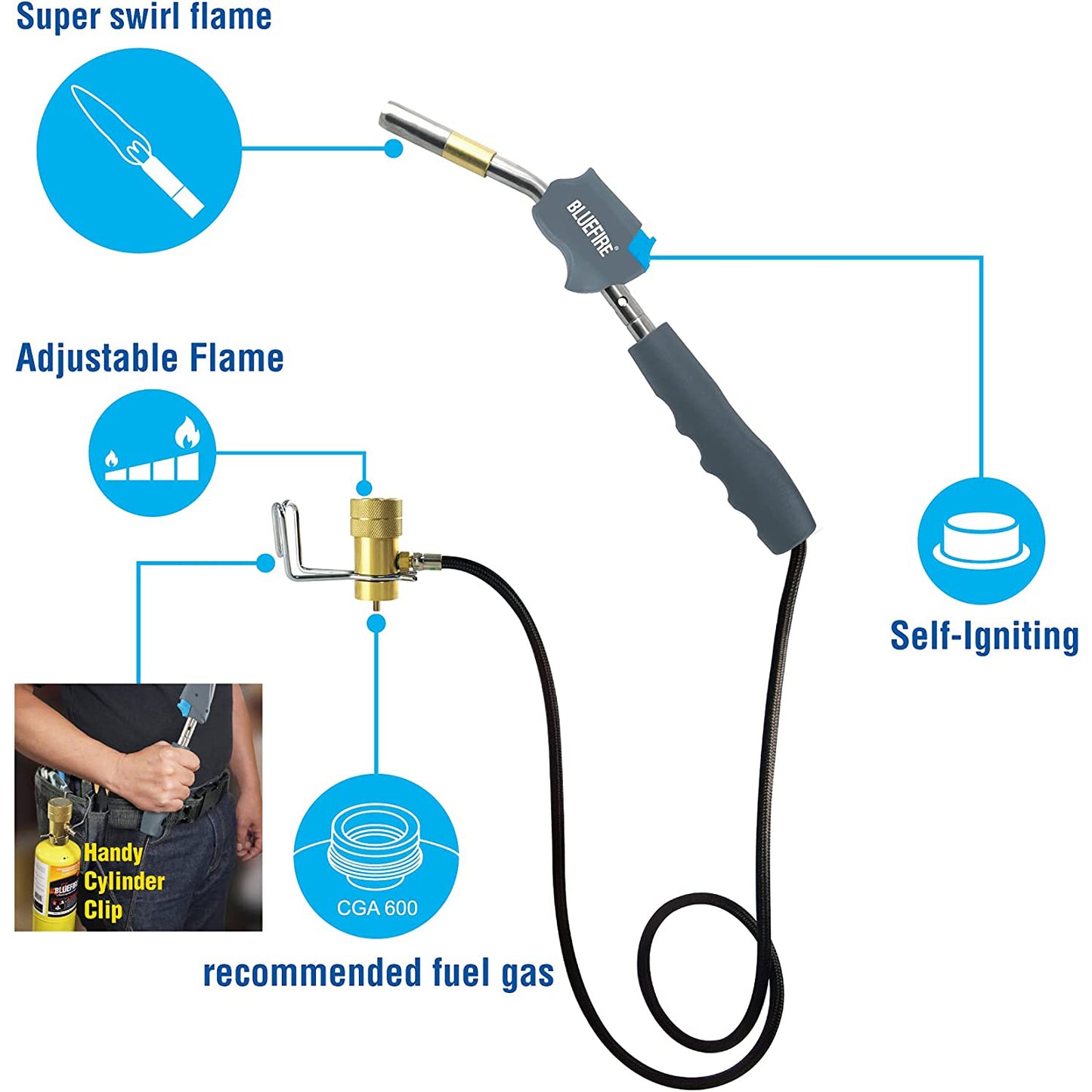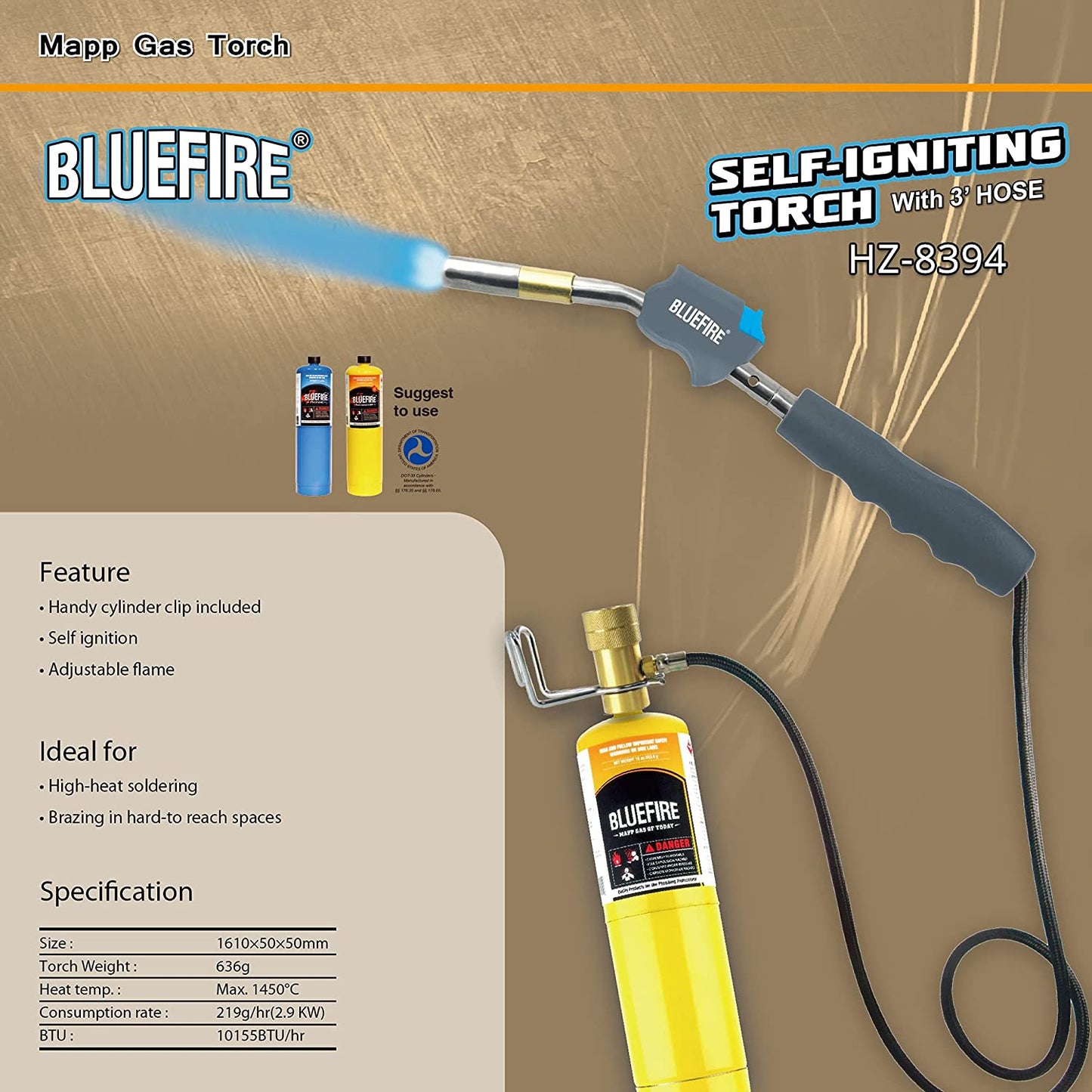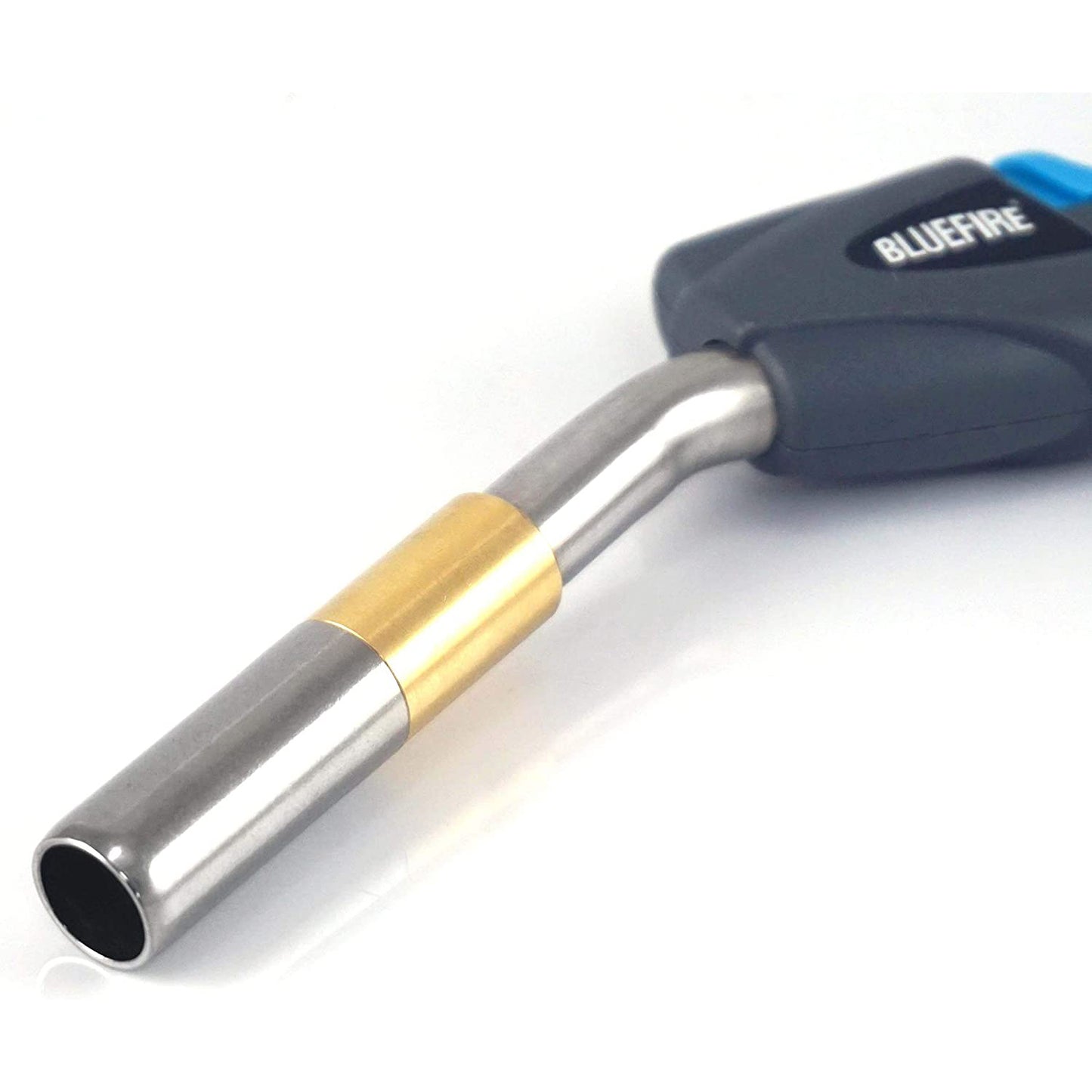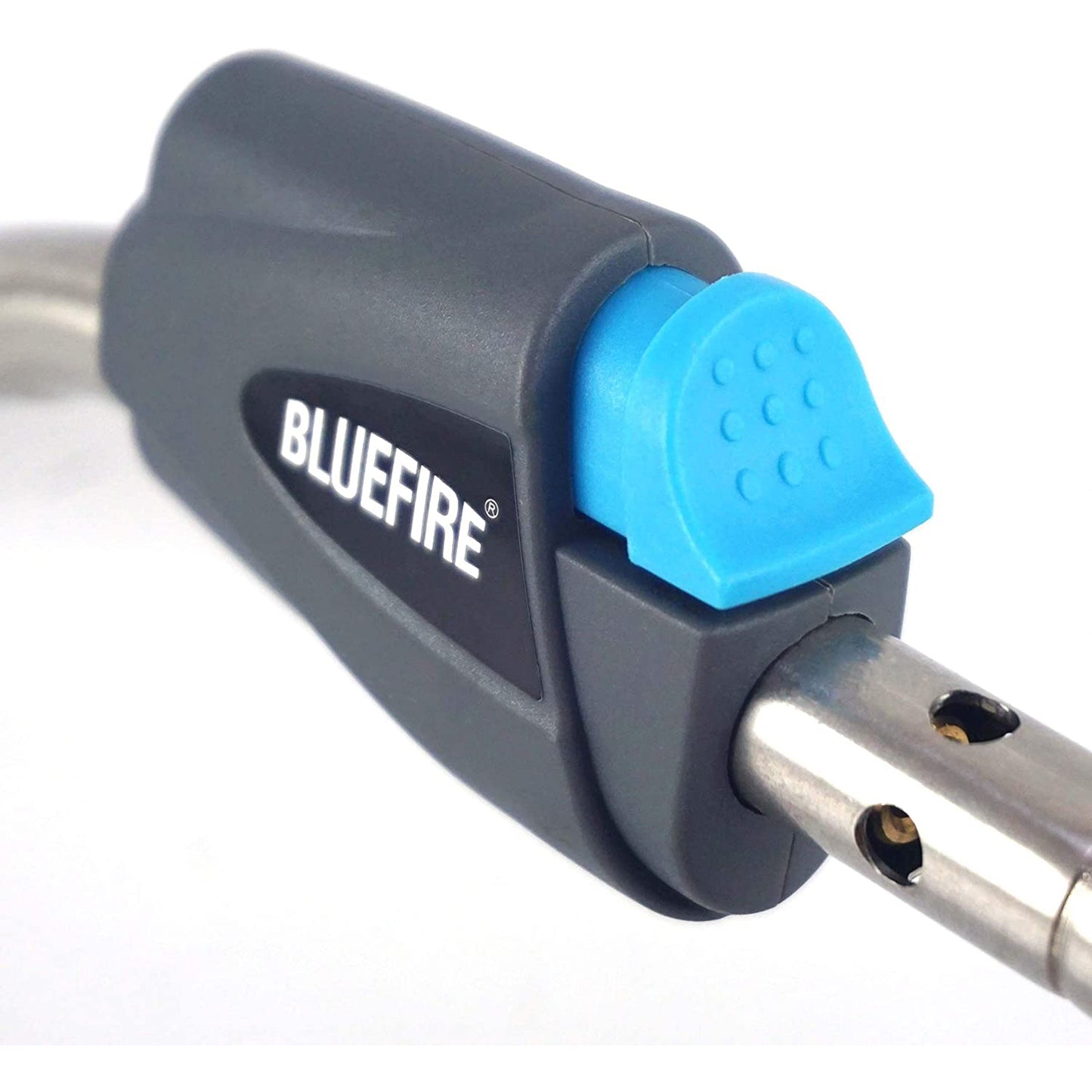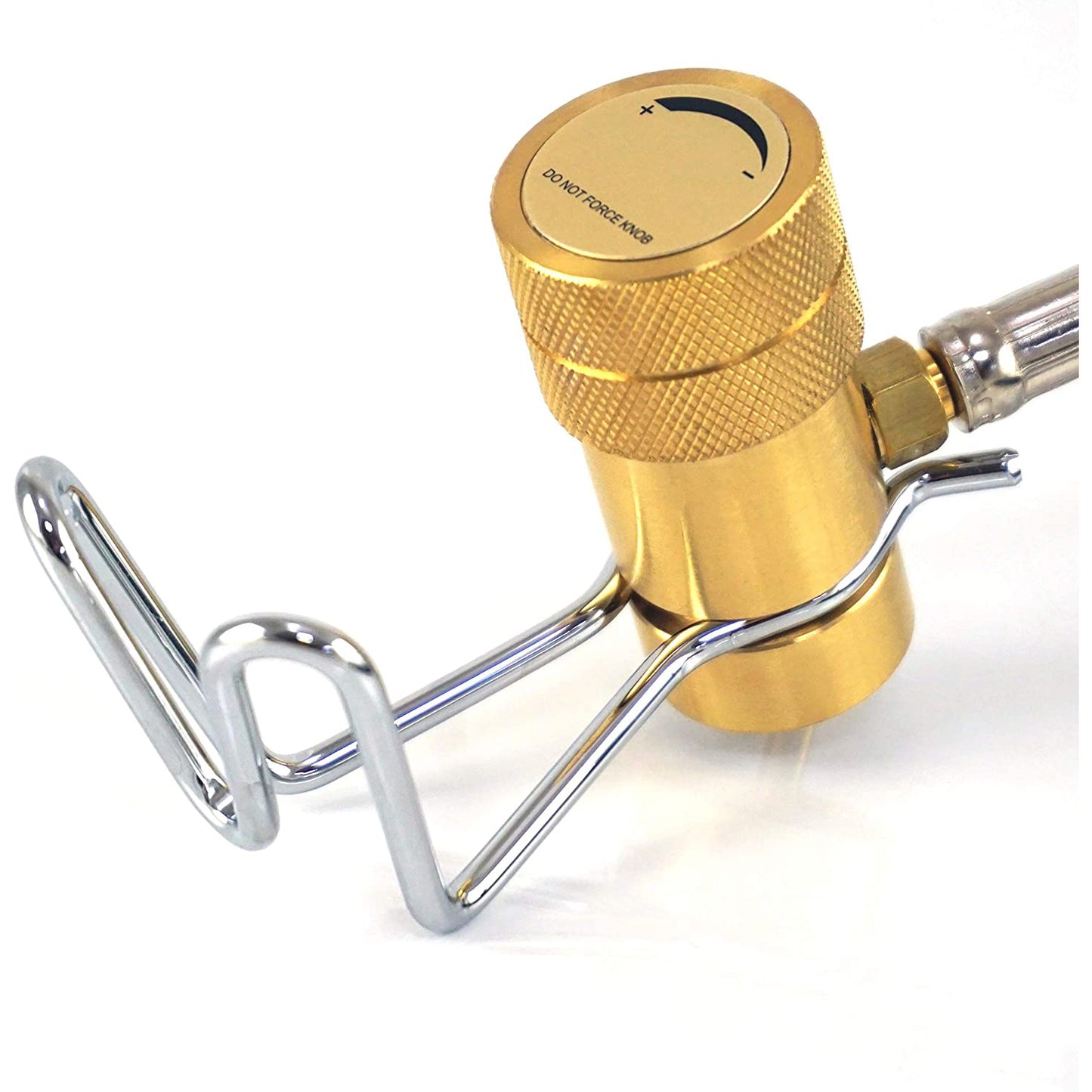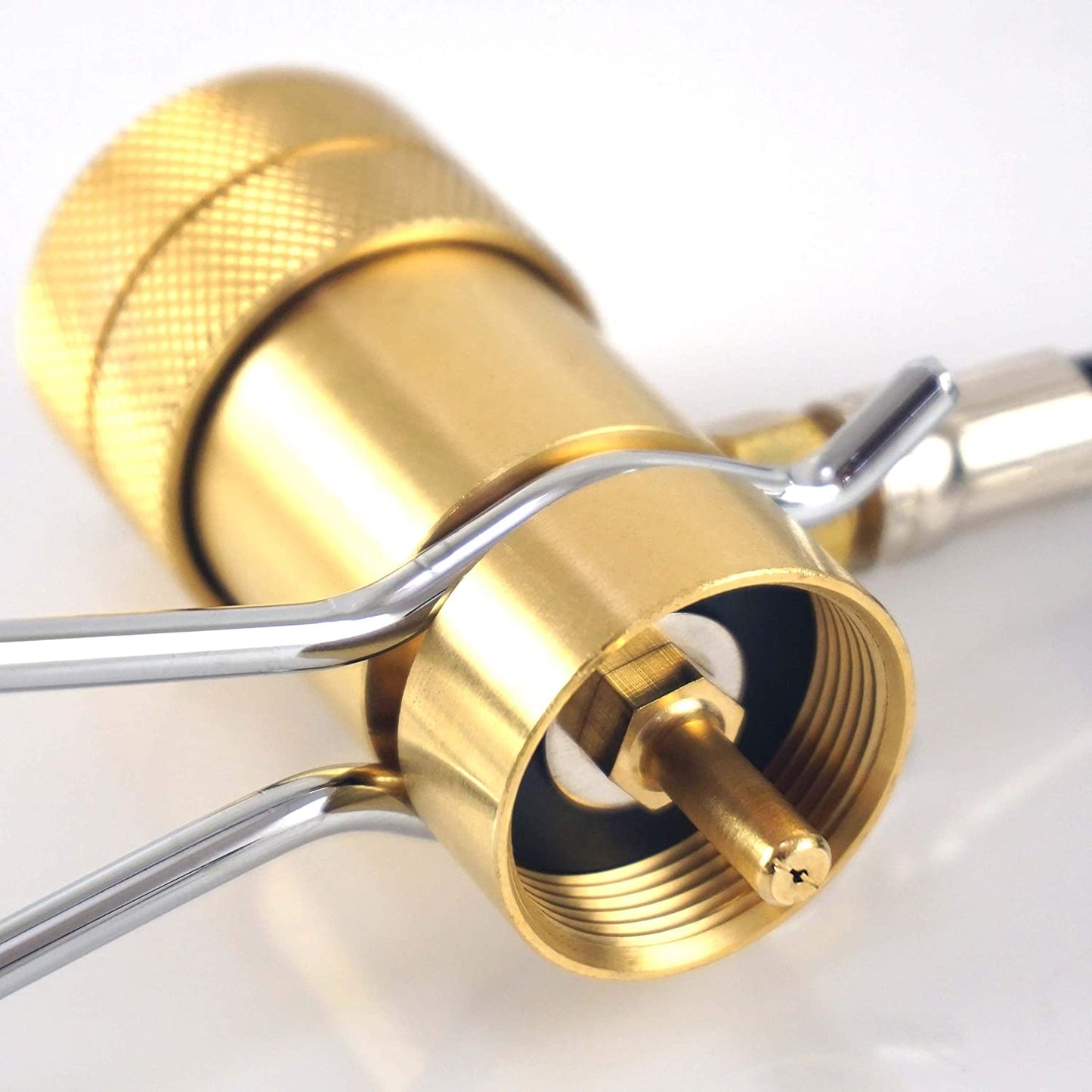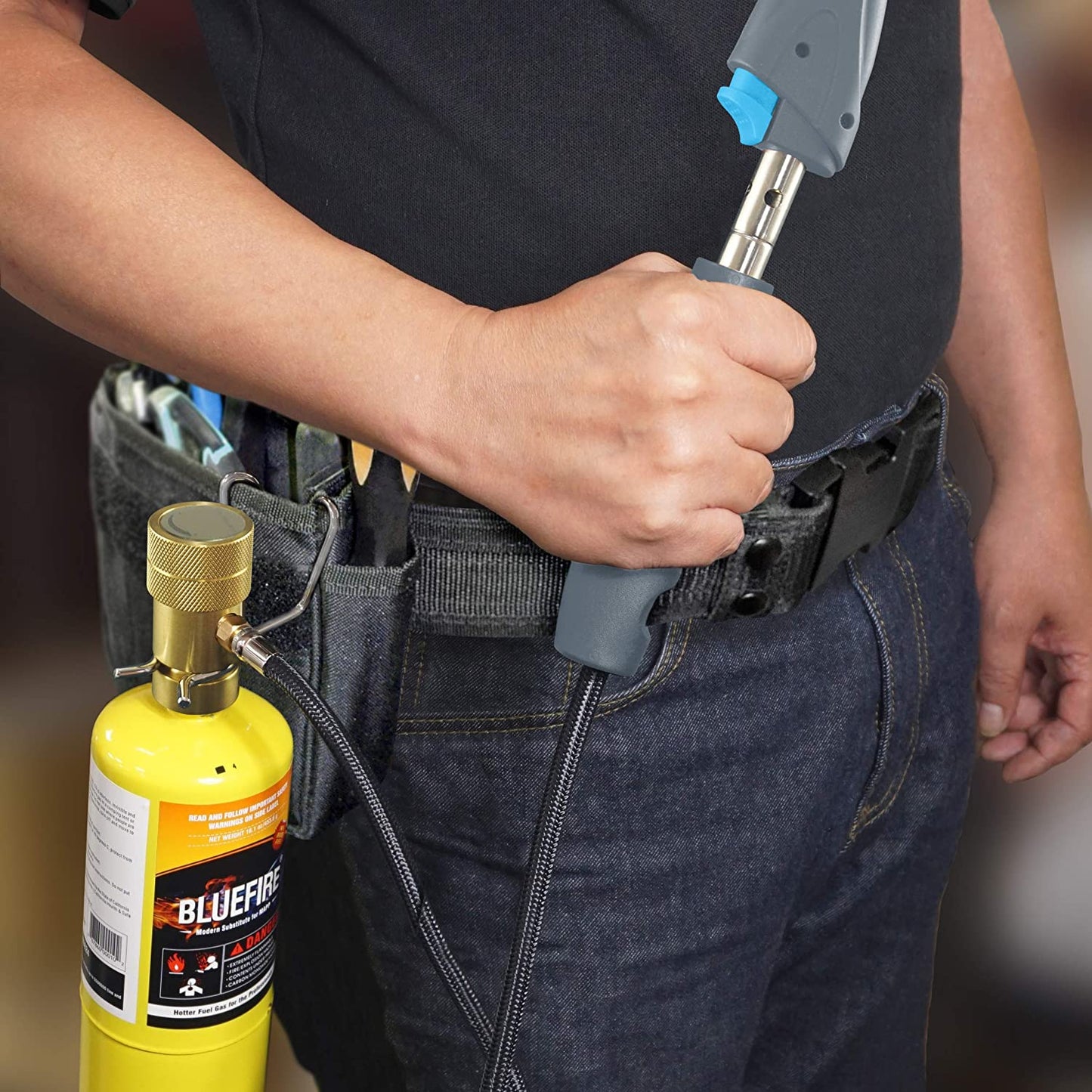 The HZ-8394 hosed torch is one of the hottest in the portable gas torch product line, upgraded from previous models with Super Swirl Flame Tip and Safe-Presssure regulator. Maximum working temperature reaches up to 1450 ℃. Specially designed with 3' long hose for more moving flexible and multi-purpose uses in all circumstances, no matter big or small jobs.
Flexible with popular fuel gas on market, such as MAPP, MAP-pro and Propane gas. Versatile with all working conditions, even including the hard-reaching shallow spaces such as under sinks, under roof, under vehicle and etc.
3' long hose provides enough range for working around, the included handy clip helps to hang the gas cylinder to any convenient places, gives you more move freedoms and working safety.
Patented Super Swirl flame tip and combustion system are specially designed to provide powerful turbo cyclone flame, resists flame blowout and reduces brazing time by 30%. Improve capacity to burn medium to relatively large copper or other metal pipes.
Ergonomically designed handle installed with electronic trigger start system to make it super easy to ignite the flame. The adjustable flame control knob can easily sized flame for different applications.
Brass constructed threading regulator assure durability and reliability, pressure regulated for consistent performance even when tiled or momentarily inverted. Upgraded with build-in safe chamber, better and safer performances!
With recommended BLUEFIRE MAPP or other quality welding gas, this torch can easily handle high heat soldering tasks, brazing large diameter copper pipe, heat treating, harden steel, melting gold/silver and other metals, thawing pipes, removing tile and paint and all other home and commercial purposes. Perfect tool for plumbing, air-conditioning, automobile repair and body work, DIY tasks, crafts and hobbies, garden and outdoor uses and etc.
For Our Customers FAQ:
HZ-8394 is designed with a 3' long hose, thus when openning the gas valve, it takes several seconds for the fuel gas to fill the hose. Customers are recommended to open the gas valve to MEDIUM strength to ignite. After successfully igniting, then you can adjust the gas valve freely to any desire flame strength.
If the user frequently ignite and extinguish the flame during operation, sometimes the ignition cannot start fire, this is NOT a mechanical problem. It is most likely that the inflammable exhaust gas from previous burning is still inside the hose. To solve this problem, just turn the gas valve to the maximum for few seconds, let the fuel gas fill the hose which will push the exhaust gas out, then try to ignite again.
In cold weather operations, to prevent the fuel gas freeze resulting in unsuccessful ignition, users are recommended to shake the gas cylinder several times or warm the gas to room temperature before screw on the torch to start fire.
Features:
3' long Hose
Handy Cylinder Clip included
Self Ignition
Ergonomic handle comfort grip
Super Swirl flame
Adjustable flame control
Torch compatible with MAPP, MAP/pro (Propylene), Propane, fits 1"-20 UNEF CGA600 US Standard Cylinders
Gas Cylinder shown in Photo not included, check our variation for complete kit with MAPP cylinder
Ideal For:
High Heat Soldering
Brazing for hard-to reach spaces
Heat treating
Harden Steel
Thawing Pipes
Loosen rusty bolts
Specifications:
Torch Size: 1610 x 50 x 50 mm
Torch weight: 580g
Heat temp.: Max 1450℃
Consumption Rate: 252 g/hr (3.4 KW)
BTU: 11621 BTU/hr
Thread: 1"-20 UNEF, fits US standard Cylinders