Regular price
Sale price
$29.99 USD
Unit price
per
Sale
Sold out
Shipping and handling:

Item location:Houston, Texas, United States

Ships to:Worldwide

Excludes:Barbados, French Guiana, French Polynesia, Guadeloupe, Libya, Martinique, New Caledonia, Reunion, Russian Federation, Ukraine, Venezuela

Will usually ship within 1 business day of receiving cleared payment.
Return policy:

This item can be returned in its original condition for a full refund or replacement within 30 days of receipt.
Share
View full details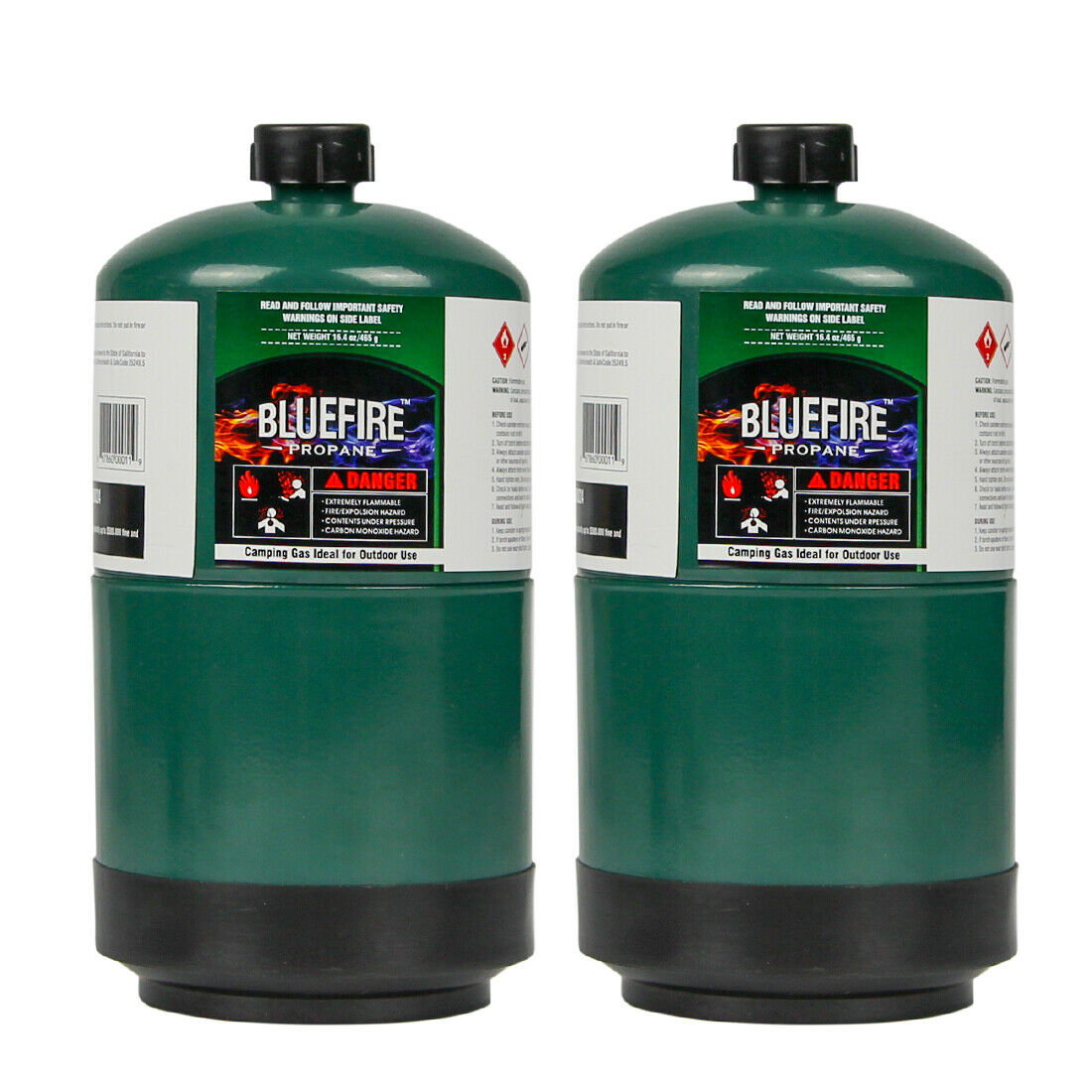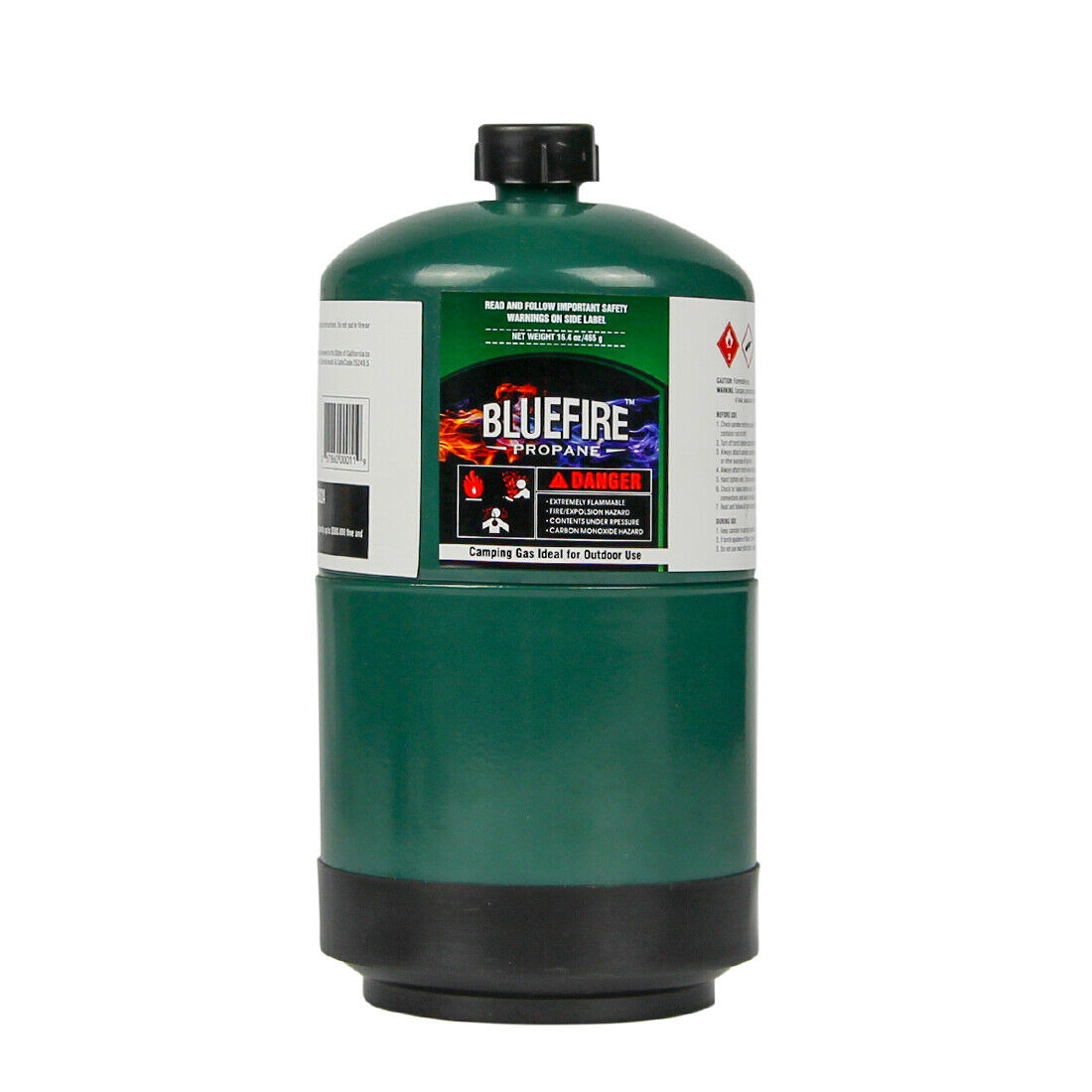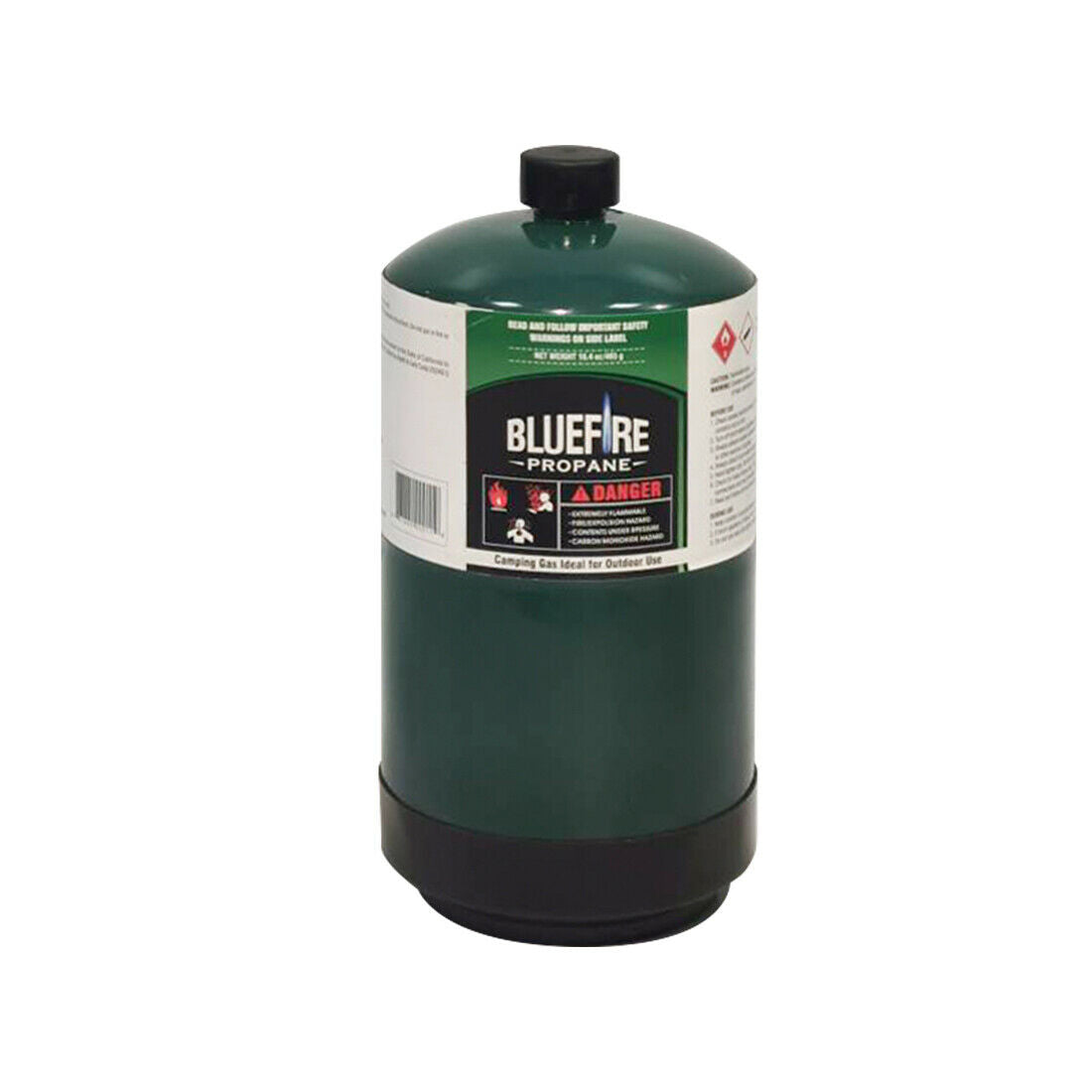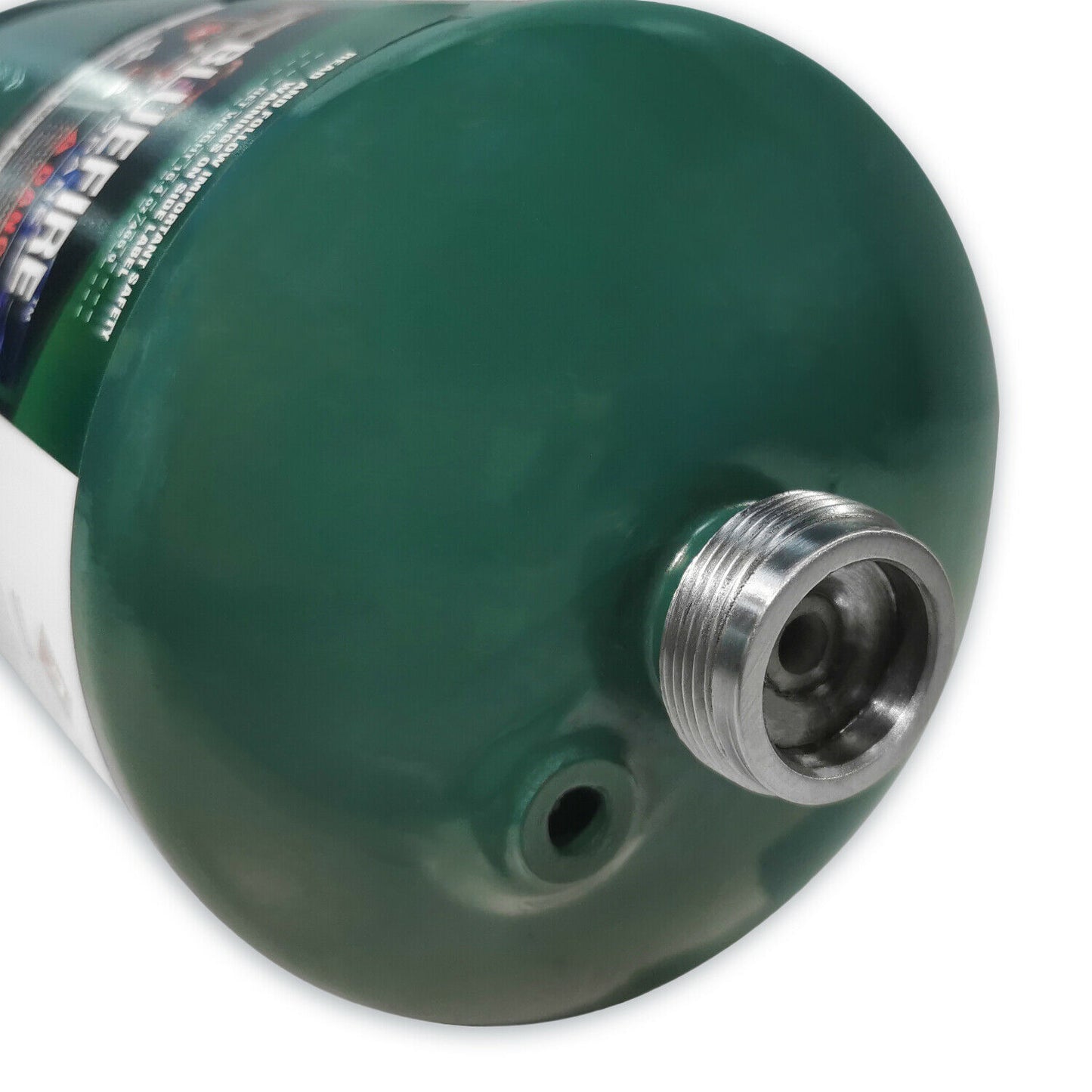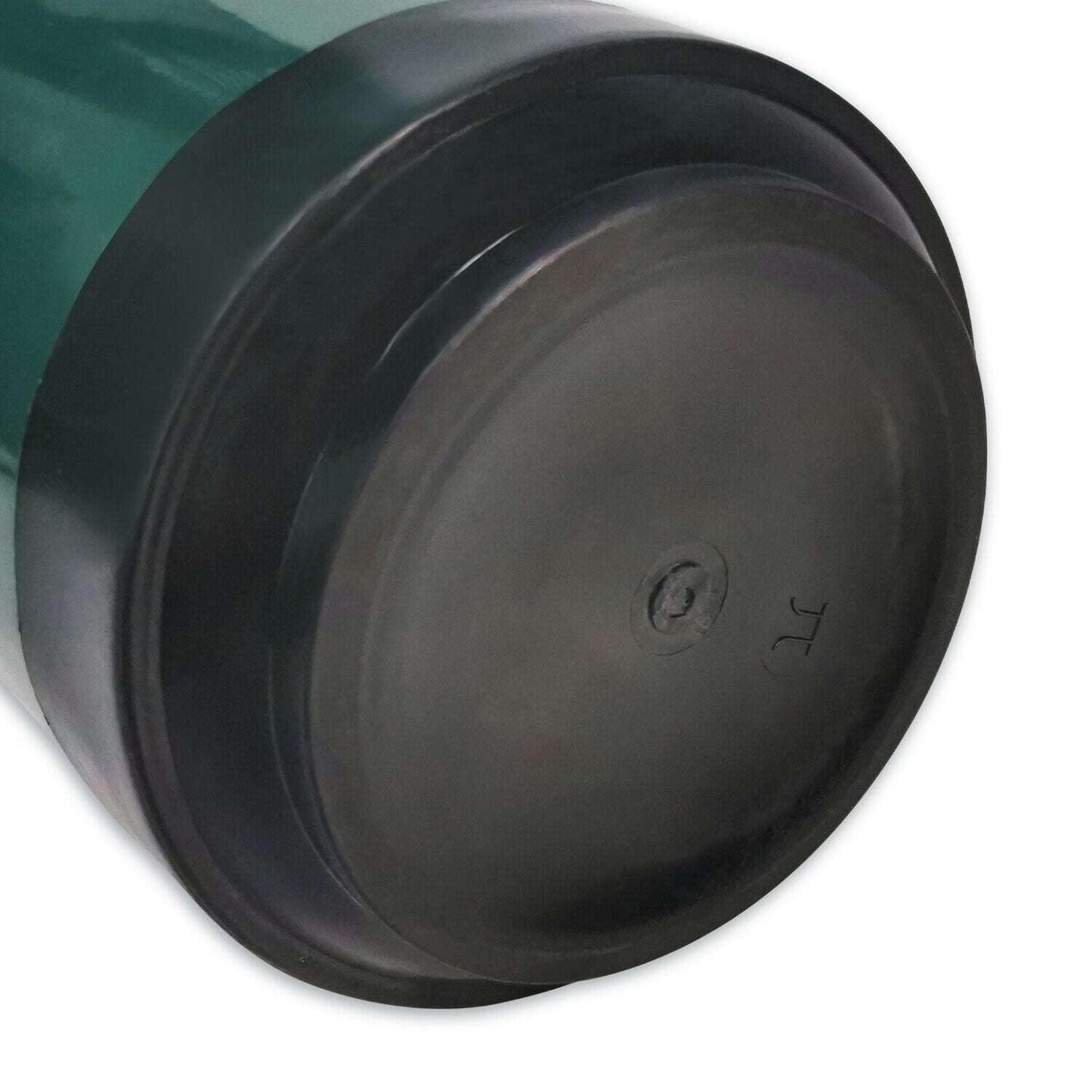 BLUEFIRE Standard Propane Camping Gas Fuel Cylinder, 16.1 oz, 95% Purity, Pack of 2
Description
BLUEFIRE 16.4oz Standard Propane Camping Gas Cylinder
This item is a sale for Two pre-filled single bottles. Variation of other bundle sizes can be found in our store.
The gas cylinder is pre-filled with AGC's Patented BLUEFIRE Standard Propane camping gas, the most popular and versatile product on the North American Market.
BLUEFIRE Standard Propane Camping Gas is a premium product in the line that with the purity higher than 95%, a Perfect fuel gas for both commercial and residential users. All-Purpose fuel gas from outdoor activities to professional plumbing and HVAC jobs.
Hot gas no matter what you want to burn!
Features
PURE & HOT: Each bottle contains 16.4OZ BLUEFIRE Brand standard propane with the purity > 95%.
Hotter and less odor!
EASY-TO-USE: Design to be portable and safe. Easy to carry for outdoor activities, COG is designed low enough to stands stable on the ground when using.
HOTTER BURN: Flame temp in Oxygen=2,821°C/5,110°F; Flame temp in Air=1,982°C/3,600°F, BTU/Cu.Ft.=2,498, hot enough for most devices and jobs.
ALL-PURPOSE: The most popular and versatile fuel gas on the North American market. Suitable for outdoor activities or working at home, no matter your interests are camping, fishing, hunting, climbing, hiking, or cooking, grilling, searing, lighting, and etc, our product is perfect for you. You can even use it as welding or brazing fuel to DIY the repairing or maintenance projects, big or small.
DOT APPROVED: We are the ONE of the ONLY TWO gas cylinder manufacturers, whose products passed federal regulations and can be legally transported and distributed in the North American Market. All our gas containers are manufactured under USA DOT and Canada TC Certification and constant inspections.
Great Performance and Price Friendly combined into one great product, get your job done easily and economically.
Ideal For
Cooking and Searing
Outdoor
Automobile Repairs
HVAC projects
Plumbing
Brazing and solder copper pipes
Removing paint or putty
Working on crafts and hobbies, Jewelry and beads making
Specification
Bottle Size: 10 x 6 x 6 in
Content: 16.1 oz
Threading: 1"-20 UNEF CGA 600, US standard disposal gas cylinder