Regular price
Sale price
$42.99 USD
Unit price
per
Sale
Sold out
Shipping and handling:

Item location:Houston, Texas, United States

Ships to:Worldwide

Excludes:Barbados, French Guiana, French Polynesia, Guadeloupe, Libya, Martinique, New Caledonia, Reunion, Russian Federation, Ukraine, Venezuela

Will usually ship within 1 business day of receiving cleared payment.
Return policy:

This item can be returned in its original condition for a full refund or replacement within 30 days of receipt.
Share
View full details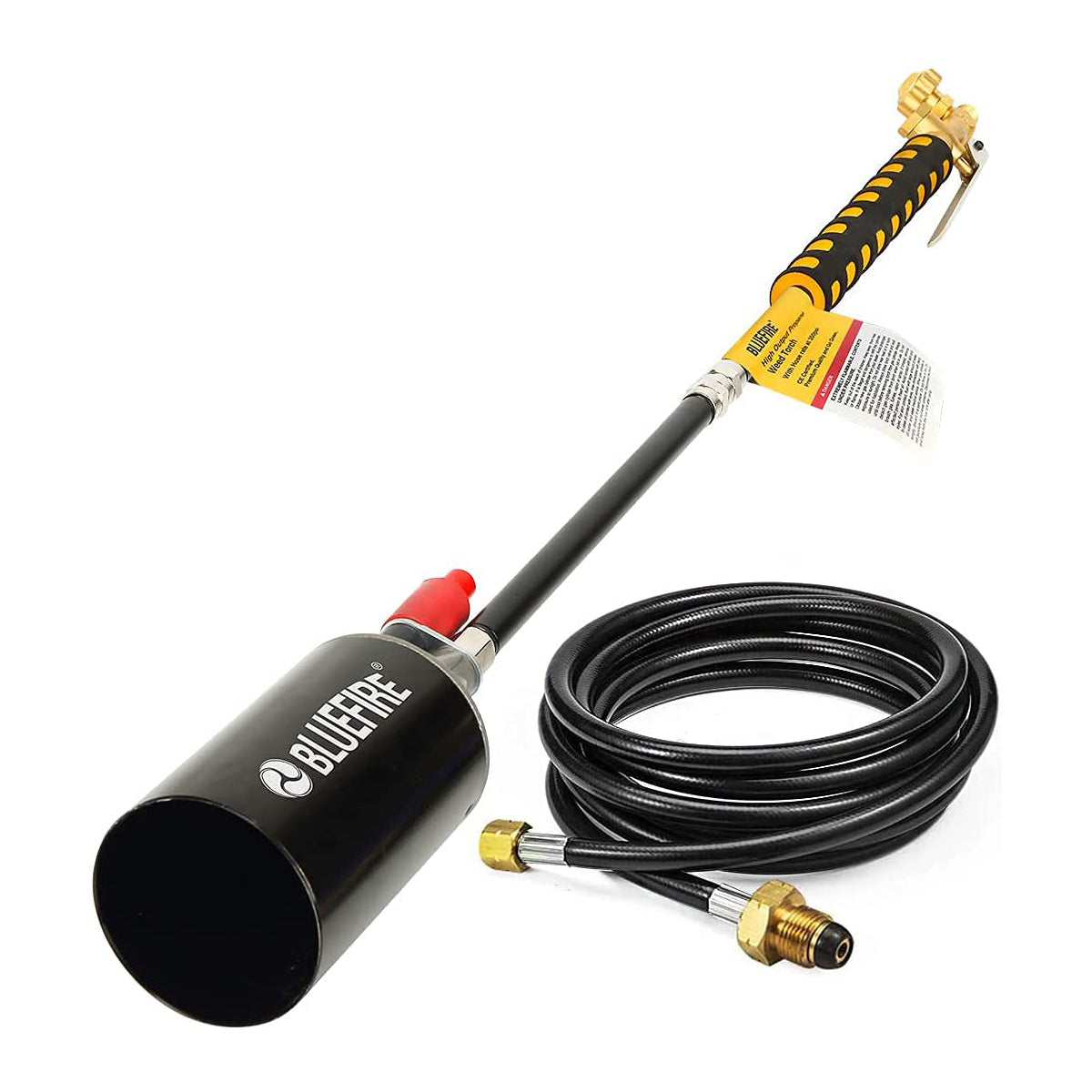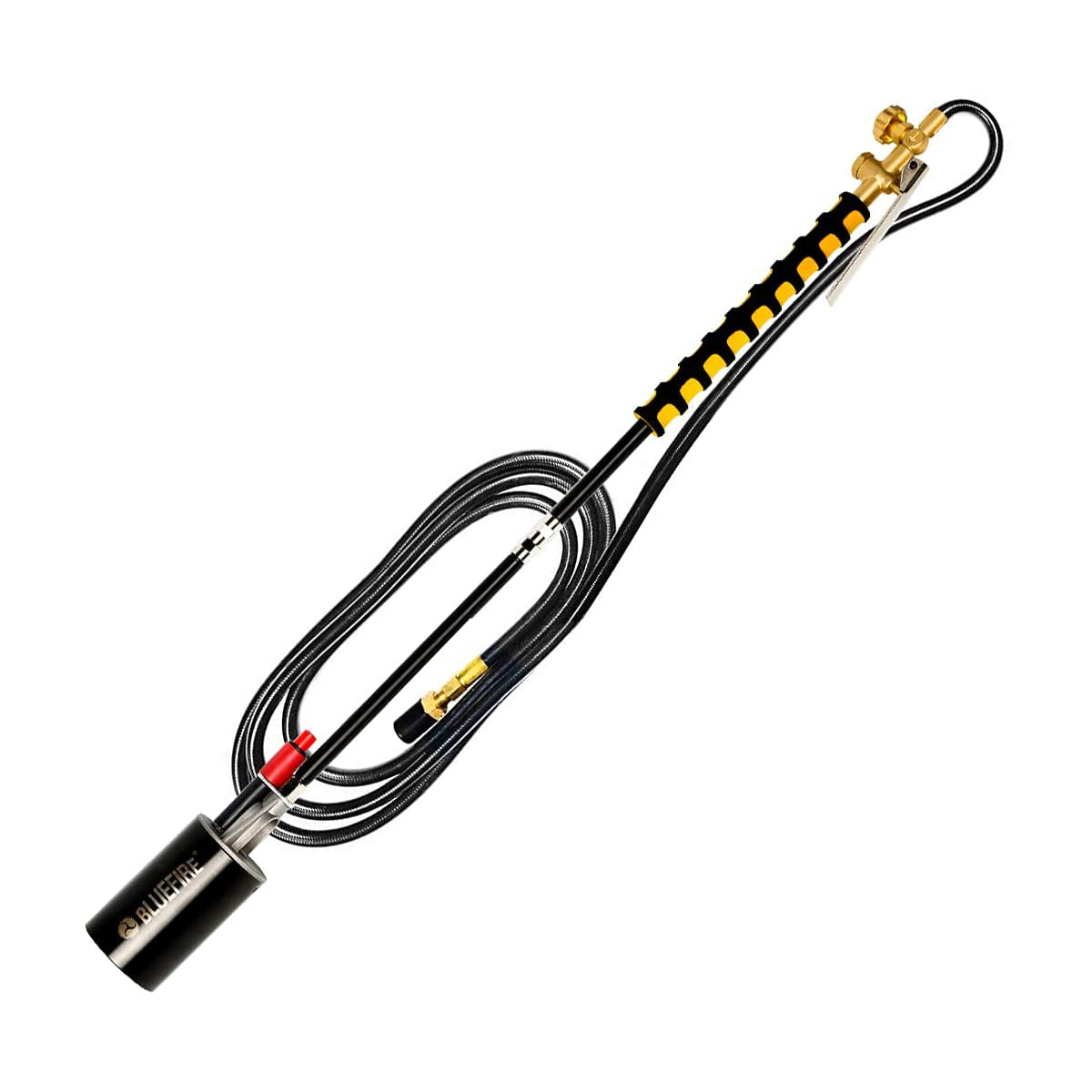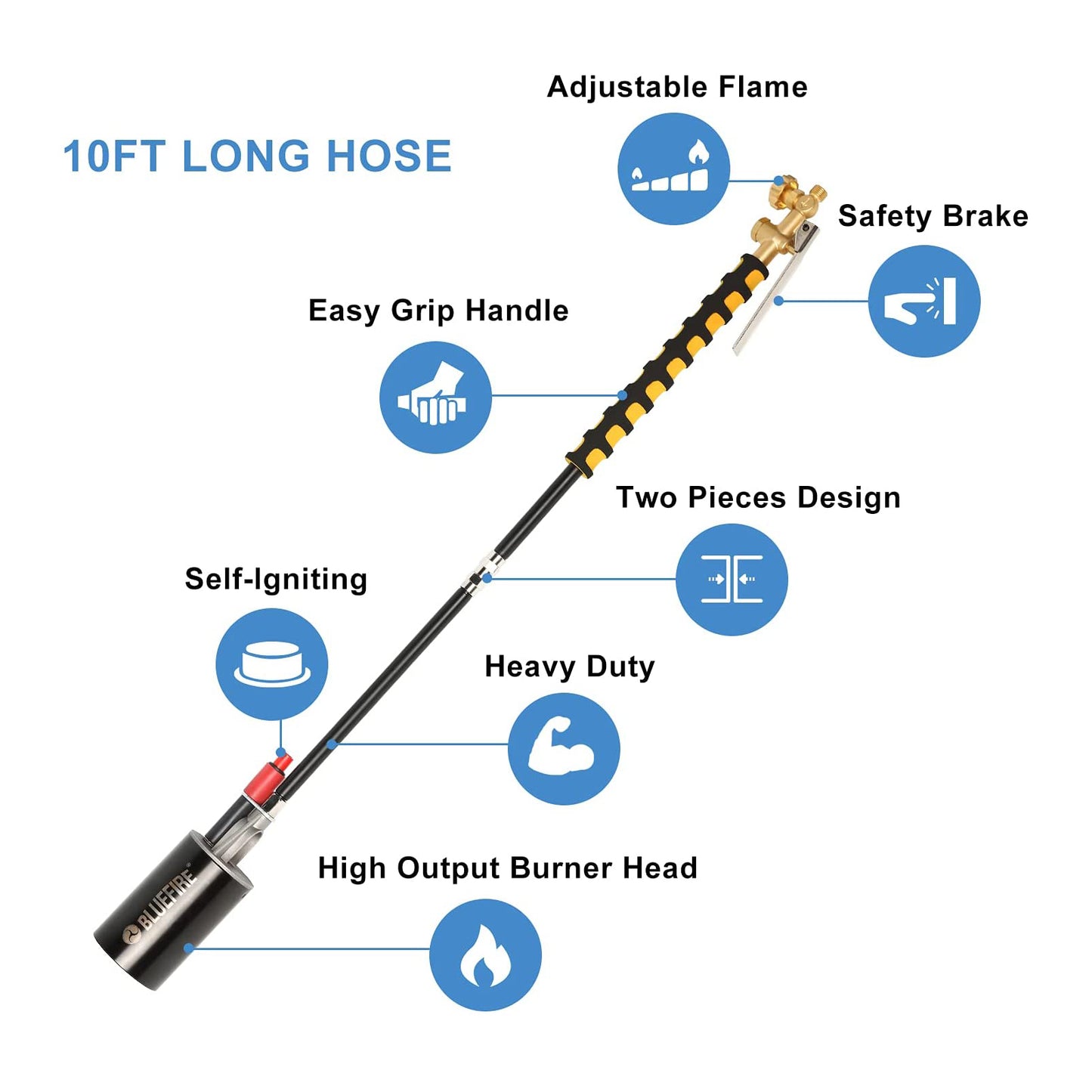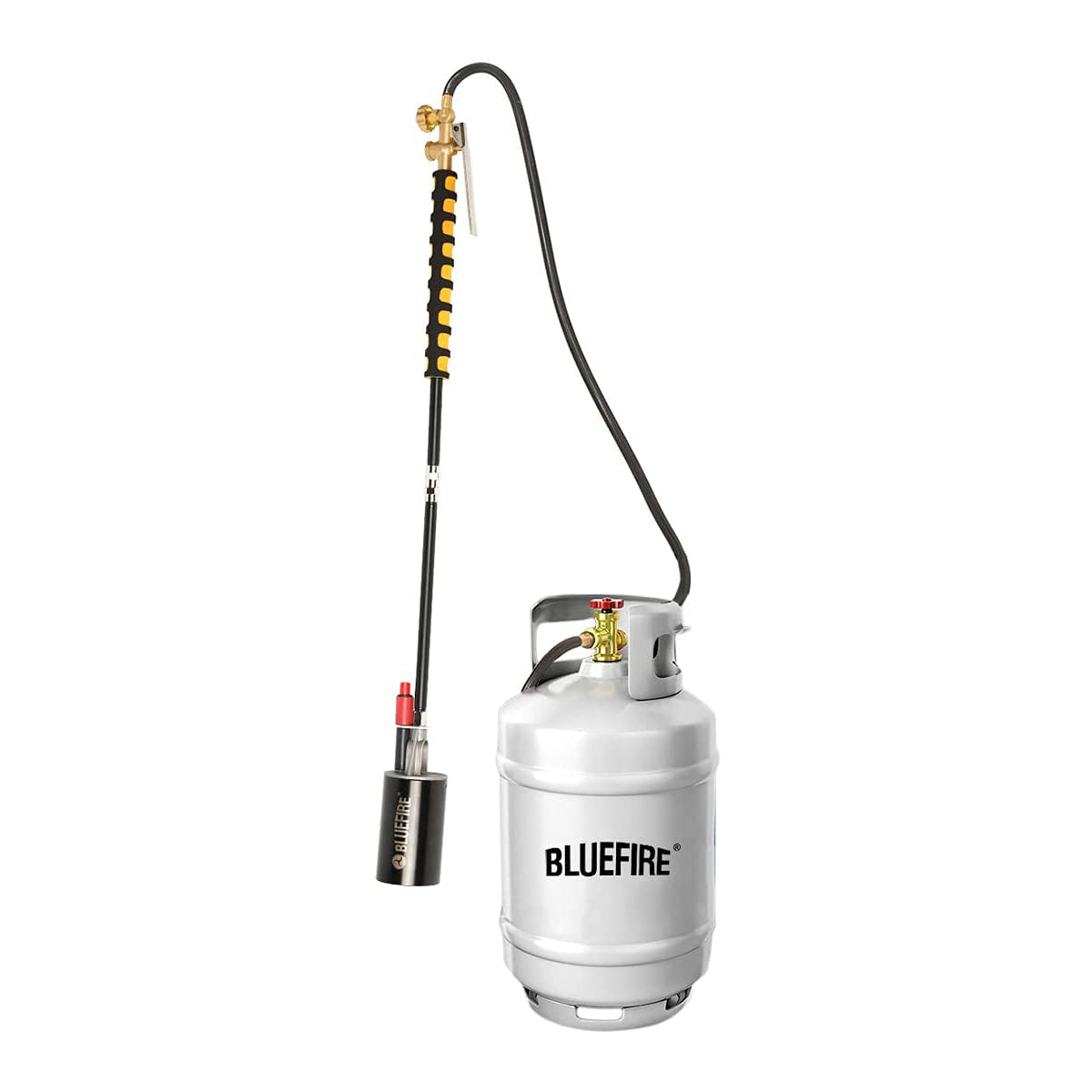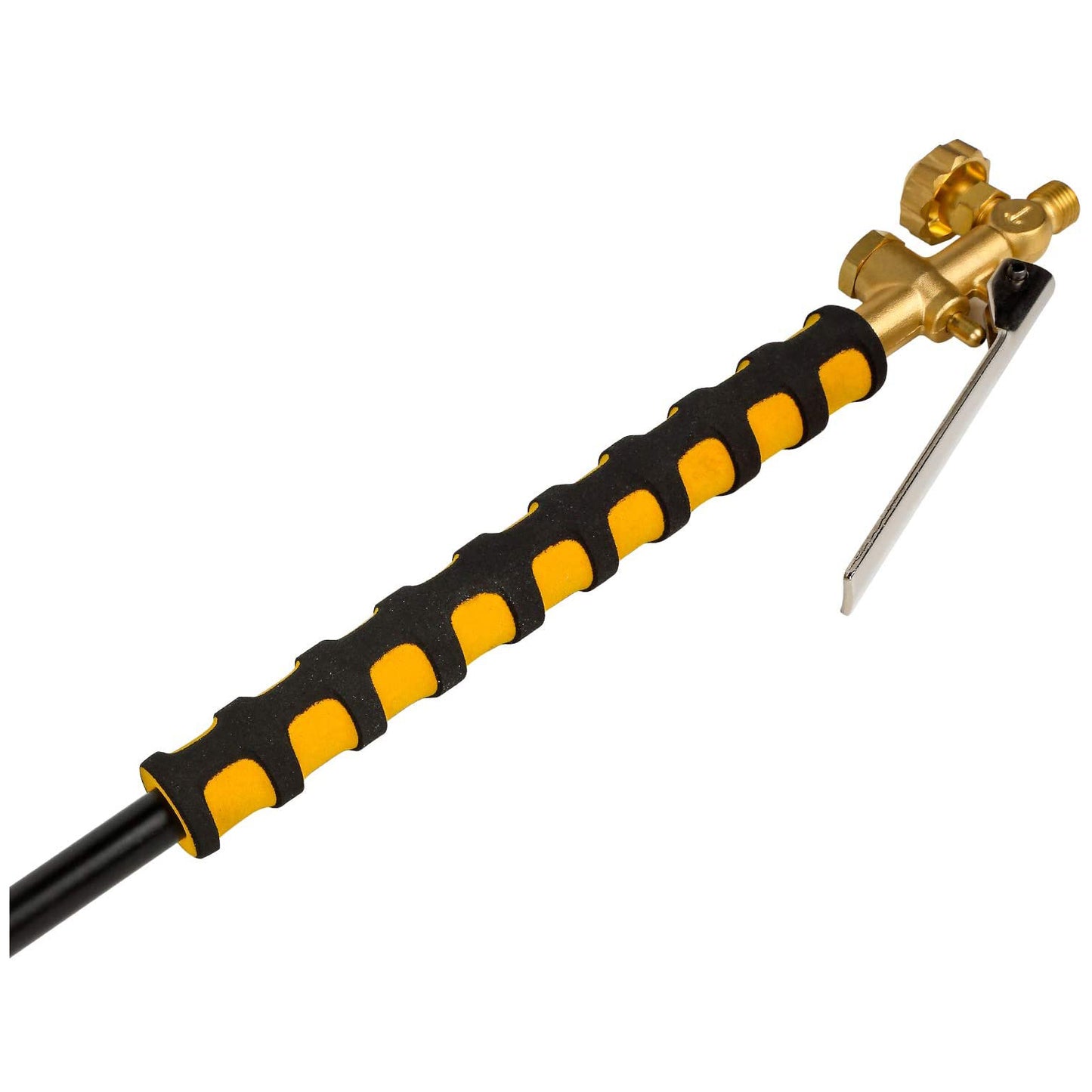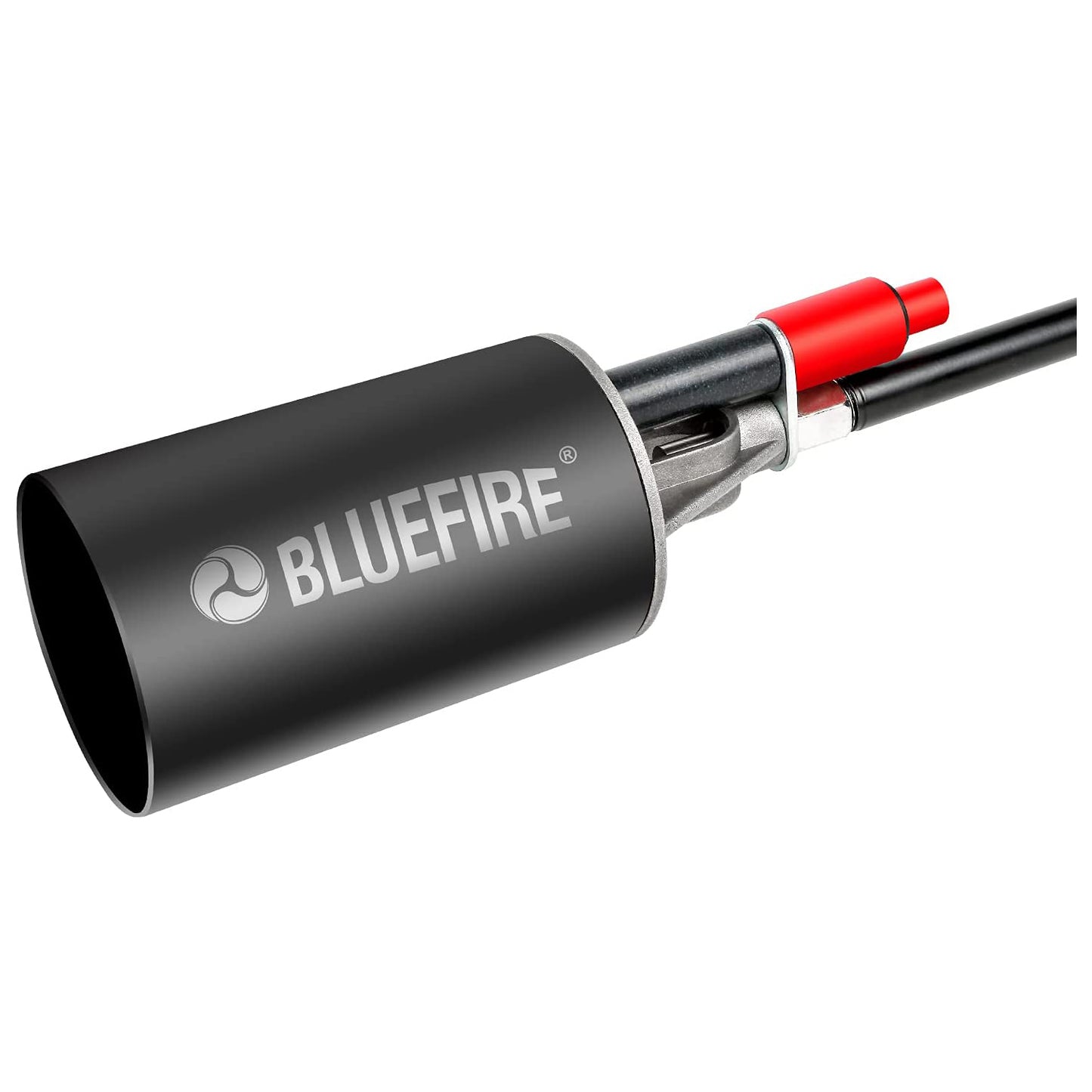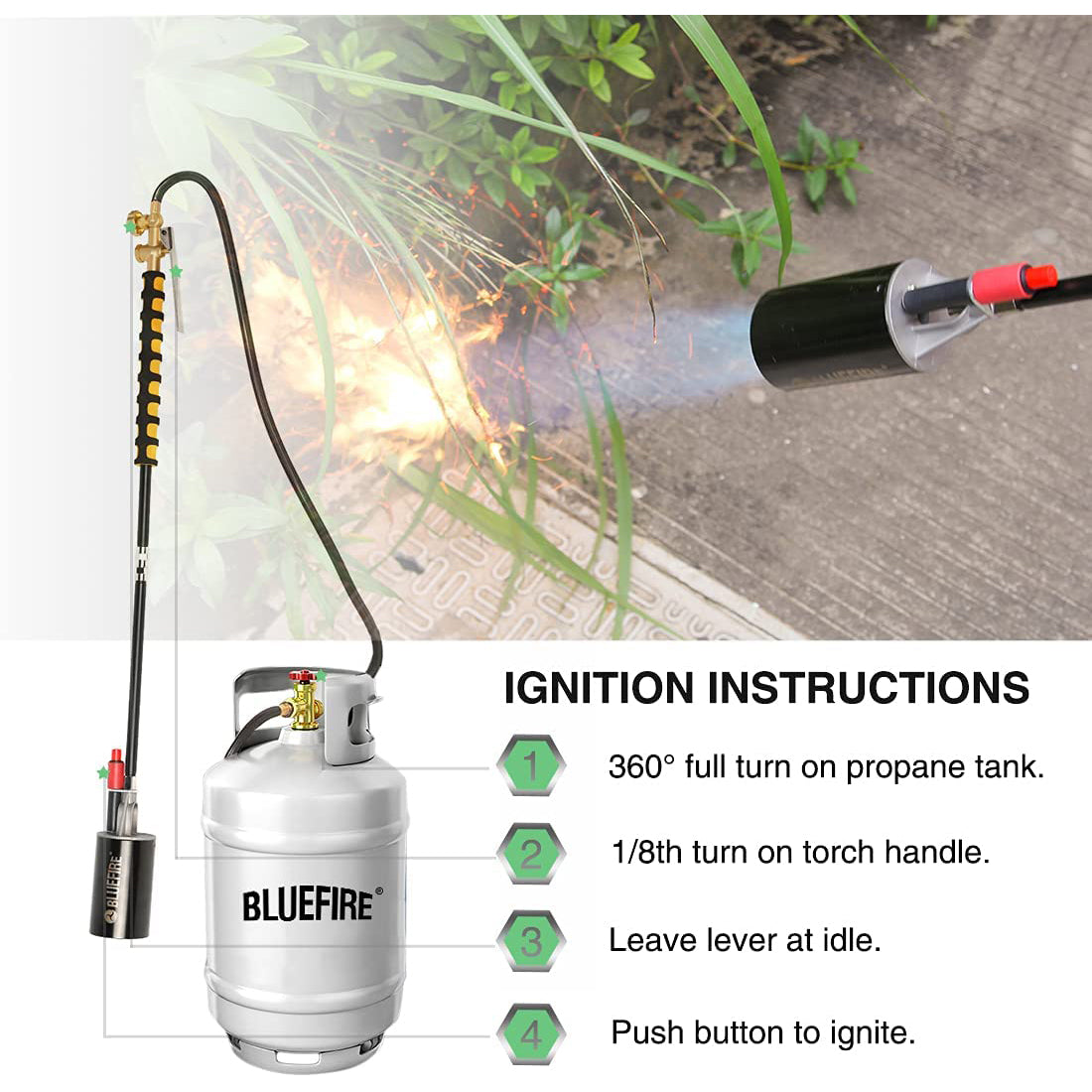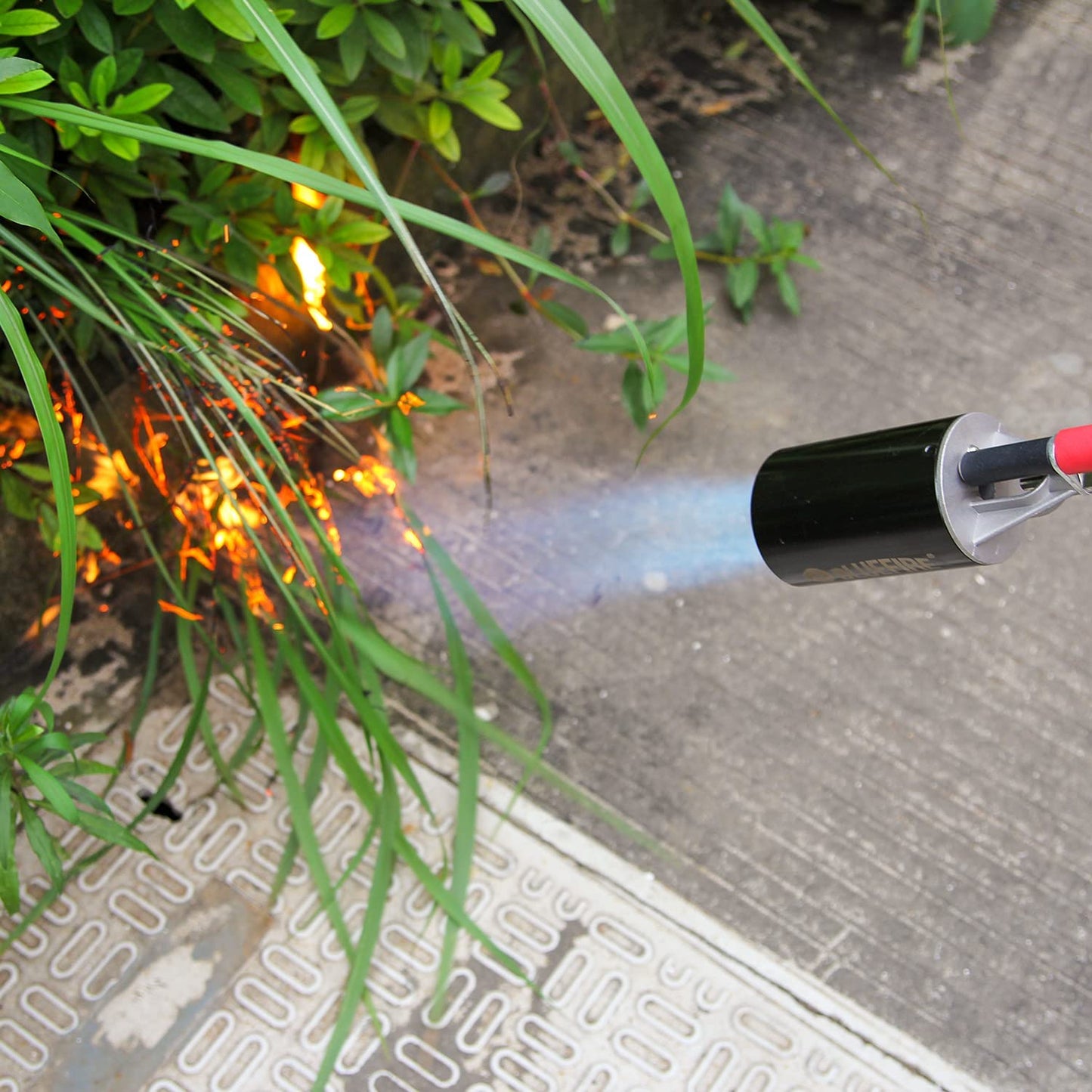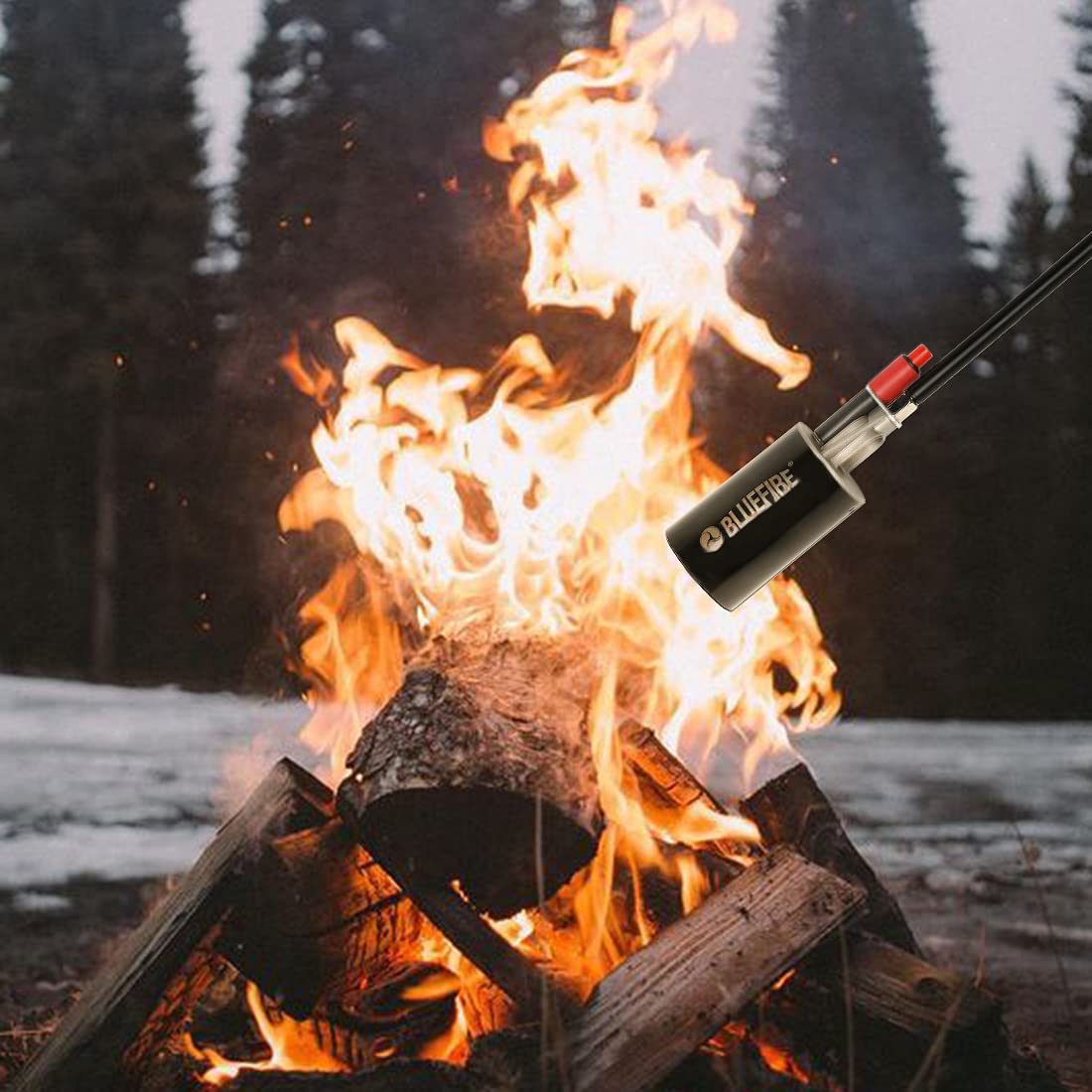 BLUEFIRE BF-1706 Heavy-Duty Propane Weed Torch is THE most suitable tool for you to get away from wasting money, time, and energy on harmful chemicals to remove the annoying weeds in your garden!
This masterpiece is featured with a remarkable 150K High BTU output and heavy-duty design.
Solid Stainless Steel constructed assure it is strong enough for a heavy-duty tool suitable for any severe working conditions.
The featured trigger start button located on the flame outlet, just open the gas valve and push button to ignite.
Patent designed with two pieces structure. You can easily assemble or dissemble the torch by the screw between the two parts. Easy to carry and save storage space.
The 35" long arm reach makes targeting and burning weeds a breeze while standing in a comfortable position.
10 ft long hose are included, allow you to move around and work.
Torch run on all capacity LP tanks with USA standard QCC1/Type 1 connection. Simply connect and secure, ignite flame and target the center stalk of the weed. It is not necessary to completely burn the weed. 1-2 seconds of heat to the center stalk of the weed is enough to kill it and it will completely dehydrate it over the course of 24 hours. Also, by heating and burning the center of the weed you do not have to worry about applying before a rain shower and washing away expensive chemicals and wasting time. Propane can be refueled for the LP tanks and it is really budget efficient.
An EASY & GREEN way to change your life!
BTW, IT IS FUN TO BURN SOMETHING!
QUICK AND EASY - A remarkable 150,000 BTU output is featured with this torch, jumbo flame accelerated by turbo jet tech are much stronger than the weed torches run by portable gas cylinders, done your jobs quicker and easier!
SELF IGNITION - Equipped with auto trigger start located on the burning head. Unlike other peers, you can simply open gas valve and push button to start fire. No more need for a separate lighter!
PORTABLE DESIGN - This weed torch was patent designed with two pieces structure. You can easily assemble or dissemble the torch by the screw between the two parts. Easy to carry and save storage space;
CONVENIENT AND VERSATILE - Trigger Start for self ignition. Ergonomically designed with balanced weight center, easy grip handle for convenient holding and slip-free, combined with safety brake. All-purpose tool great for gardening job to burn weeds and wastes, melting ice and snow in winter, repairing roof and road cracks, start a campfire, remove animal hairs, and etc. A must-have for both professionals and DIYers;
REALLY HEAVY-DUTY - Constructed with stainless steel. Assuring durability and reliability with solid material and top-tier quality control. Worry-free to use under any severe working conditions;
HOSE INCLUDED - A 10 ft long hose is included with the package. Long enough to allow you working around in most cases. This torch is work with all capacity propane LP tanks, with USA standard QCC!/Type1 connection, just screw it on and start your work!
EFFICIENT & GO GREEN - Clean energy powered with optimized fuel efficiency design. There is no hazard chemicals waste leftover to using this torch. An environmental friendly way to do your outdoor works. And, IT IS FUN TO BURN SOMETHING!
Features:
Patent two pieces design for easy carrying and storage;
Turbo Jet Flame, heat up to 2100°F;
150,000 BTU/hr, this is a Hot Monster!
Trigger Start Self Ignition, with adjustable flame control and safety brake;
10' long hose included;
35" long arm;
Heavy Duty designed, solid stainless steel constructed;
Compatible with any Propane LP tanks with USA standard QCC1/Type1 Connector.
Ideal for:
Weeds Burning
Melting Ice and Snow
Road and Roof Repairing
Campfire Starter
Specifications:
Torch Size: 35 x 4 x 4 inch
Torch Weight: 3 lb
Hose Length: 10 ft
Flame Temp.: Max 2100°F
Consumption Rate: 3232 g/hr (44 KW)
BTU: 150,000 BTU/hr